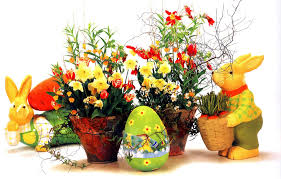 The thing about achieving a personal record is that almost immediately after I do so, panic sets in that this may be the best I ever do. Sure, I could work harder, keep pushing, but what if 22 hours really IS the shortest amount of time I can leave up my holiday decorations?
My husband is the Decorator of the House. If you visit and tell me that my home is lovely, I will tell you honestly that I had very little to do with it. I'm totally fine with blank walls and empty shelves, but for some reason my husband likes the house to look like people actually live in it. He puts up the candles and the framed pictures of our kid. I contributed my mother's urn on the mantle, but is she really décor? I don't know. Maybe.
Every year I begrudgingly participate in the holiday decorating. The only thing I hate more than year-round ornamentation of the home is the seasonal ornamentation of the home. I am a busy woman and I resent having to spend time putting up shit that I will just have to take down soon thereafter. Don't even get me started on how I have to go outside to decorate for Halloween. (I flat out refuse to decorate outdoors for Christmas. It snows in December. That's enough fancy for me.)
Yes, sure, I do it to see the smile on my kid's face. But let's face it, he also smiles if I give him five bucks or an ice cream cone. Also? I cook him dinner and wash his clothes and stuff so that really should be enough.
In 2013, my husband had to travel for work in the week preceding Easter. Still weary from the Christmas decorations I'd packed up the first week in January, I kept putting off pulling out the Easter crap. It might have been mentioned as something we should do but I probably pretended to agree while silently hoping it wouldn't be brought up again.
The problem with that was the house was totally undecorated, the kid noticed and here it was Saturday night before the big day and I felt the pressure. After my son went to bed, I sat down with my Domino's pizza (and breadsticks) and filled plastic eggs with candy and loose change. And then I put up the decorations. Not many, but some.
"Who decorated?" Nathan exclaimed with glee on Sunday morning as we got ready to retrieve his father from his red-eye flight home.
"The bunny must have done it. I'm sure he knows how Mommy feels about decorating," I replied, quite proud of myself for my selfless act of decorating AND my clever idea who to blame it on.
The next year, Kris was away again the same week and the bunny decorated the night before. I didn't even pretend those decorations were going up early. I had started a new tradition where I didn't have to look at pastel nonsense all over my house for the weeks before Easter and I had no intention of going back to the old way. Frankly, it was bad enough I'd have to look at it for at least a week before I got around to putting it all back in the basement for another year. Nathan noticed, but he wasn't as elated over it as he was the year before.
This year, Kris was home. We figure we've got one or two years more at best where this kid believes in a decorating and egg-hiding rabbit who comes into our house while we're asleep, so on Saturday night we put up the damn decorations. It took all of three minutes and then we sat down to catch up on The Walking Dead, which, oddly enough, was less creepy than the quilted rabbit wall hanging out in the foyer.
When Nathan got up and collected the eggs, he was really pleased with the chocolate. You know what he did not care about? The decorations.
"Hey, Nate, you don't care if I put this Easter stuff away, do you?" I asked, already pulling stuff down.
"Nope," he said, stuffing his face with more chocolate.
By 6pm, I'd packed up the basket and errant pieces of plastic grass, the eggs and the quilted rabbit. I'm not sure I can do any better next year, but with training and perseverance, I can give it my best shot.
And really, isn't that all anyone can ask of me?