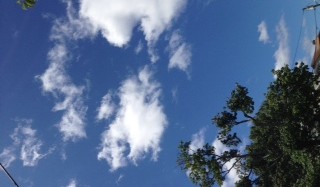 Everyone loves a post about dinner, right?
Well. A few weeks back my friend Kristin showed up at my house with pesto pasta and now I'm obsessed with it. Not so obsessed with it that I've actually made it or eaten it again since she was here but I've been thinking about it.
But tonight, finally, I'll be having pesto pasta! I have to make two different shapes of pasta because I don't have enough of either shape to make a meal and I'll be adding some Trader Joe's grilled chicken to my Trader Joe's pesto. The pasta isn't Trader Joe's though. One shape is Ronzoni. The other is San Georgio.
I should be bothered by the pasta duo I'll be creating tonight but I do not have time for such trivial matters.
I would promise you a better post soon but it's not really fair to make promises I might not be able to keep. For tonight, think about my lovely dinner.
This is yeah write's nomo writing challenge Day 11.