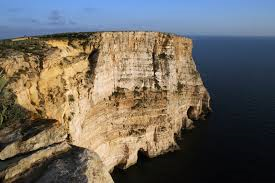 I've been sitting at my desk for hours. My stomach growls. I check the time to see if I can eat lunch yet. It's 11:17. Of course it is.
******
A few days later:
I'm cleaning up the kitchen. My eye catches the clock on the stove. 11:18. I giggle and sigh, relieved. I turn to the microwave, forgetting my appliances are rarely in sync. 11:17. Damn it.
******
Another time:
I wake up on my couch, a rerun of Parks and Recreation playing on Netflix. I check my phone to see how long I've been asleep. Not long. It's 11:17.
******
I'm in the car running errands around town. "Here Comes the Sun" plays on the radio. Mom loved this song because George Harrison wrote it. George was her favorite Beatle. I park and check the time. 11:17. I sit in the car to finish the song, singing along through tears.
******
It's been like this for weeks now. Nearly every day the clock catches me peeking at 11:17 even when I'm consciously avoiding knowledge of the specific time. Mom's birthday was November 17. 11:17 is her time.
I know it's silly. When it's a random, occasional thing, I rather like the small reminder from the universe. This constant barrage is something else entirely.
I've been reviewing old emails concerning my mother's care from the last few years of her life. Doing so is like picking at a scab. The emails are in a saved folder on the AOL account I used at the time. The last one from the executive director of the nursing home is dated April 11, 2010. The next email in the folder is from April 28, 2010, regarding the memorial fund I set up in my mother's name with the National MS Society. So much went on between those two that isn't documented. It doesn't need to be.
I looked back to see if there was a flurry of emails around this time five years ago, perhaps a reason for all the reminders of Mom right now, but no. It seems things were quiet in February and March of 2010. I remember my husband and I were busy looking for a new house at that time, so I'm sure I was thankful for a break in the drama that typically surrounded my mother.
I know one thing for sure: I didn't know she'd be dead two months later.
I'm not beating myself up that she wasn't the center of my focus until April 13 when she last was admitted to the hospital. I couldn't have known what was coming and having been down similar paths so many times in the previous year I had no reason to think it would be different that time either.
I had learned not to take the calm for granted. There's always a storm coming right behind it.
I'm not sure who made the five year mark a milestone. It hardly matters now because this is where I am, on the precipice of what feels like it's going to be a difficult season of grief.