So young, hope was alive but fading fast.
One night, heat still stifling at three a.m., I woke from a fitful sleep.
A fairy sat on my window sill. She smiled and I was comforted.
Mom said I must have been dreaming.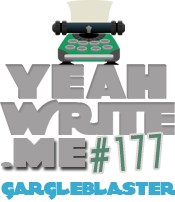 Read more 42 word stories at yeah write by clicking the badge above.
Featured Image Credit: Selina French