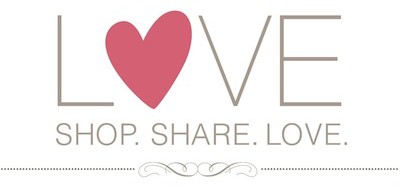 Posted by
michellelongo
on Apr 15, 2015 in
Sponsored
|
1 comment
My skin is so dry.
How dry is it?
Well, it's dry like saltine crackers. Dry like an overcooked turkey. Dry like unbuttered toast. Dry like Death Valley. Dry like… you get the point.
As you can imagine, to combat this dryness, I use a lot of lotion. Finding good ones can be a challenge. Sometimes they smell funny or they're greasy or they just don't even work. Who wants to spend money on lotion that they'll hate? Not me.
With Spring *finally* here, it's time to start shedding layers. I know it's flip-flop weather for some of you already but I just stopped wearing two pair of socks, so I have a few weeks before I break those out. In the meantime, sleeves are getting shorter, the capris are showing up, and I know my elbows and knees could use a little attention. Your too, probably.
When I was offered a sample of Better Way Love's Whipped Hand Cream, I naturally jumped at the chance. There was a wide variety of scents to choose from and I had a hard time narrowing down my selection. I decided to go with Birthday Cake. I was not disappointed.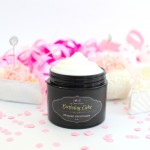 My hands smell so good when I use this cream that I want to eat them. It's a warm, almondy scent that stayed on my hands for quite a while. Yes, I kept smelling them. You would too if your hands smelled this good. It has a good feel to it – it's light and not greasy, but thick enough to work. With other, cheaper lotions, I feel the need to reapply often. With this one, the only reason I was going back for more was for the scent.
Okay, fine, I might have been opening it up and sticking my face in it just for the smell.
But if scent isn't your thing, you could go for the Plain Jane version. It's also hypoallergenic and nut-free.
My sample also came with a bonus Coconut & Lime Organic Sugar Scrub. I LOVE a good sugar scrub. It's invigorating and, again, the scent is heavenly. I'm in love with all things coconut lately and this was perfect. The lime gives it a nice, sunny burst and it compliments the coconut nicely.
Sarah Walton is the founder of Better Way Love and she has developed these products with moms in mind. All of the lotions are organic and gluten-free. They are made with almond oil, but if you're allergic to nuts, you can special order the same wonderful products made with grapeseed oil instead.
To take a look at the full product line, check out the Better Way Love website. Free shipping is available on all orders over $50. If you're local to Cresskill or Glen Rock, NJ, you can also pick up your items in person after placing an order online.
With Mother's Day coming up, the products available would make a really nice gift or you could just pick some up for yourself. I'm looking forward to getting more for myself in the near future!
Although I was given a free samples of the products I tried in exchange for this review, my opinions are my own.