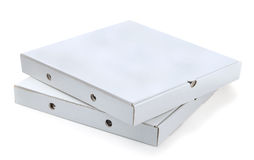 I am 26 days into my unemployment journey. I've tried to write about a zillion other things in that time, but this is what is on my mind and it's hard to think of much else.
What bothers me most about this is that I'm spending so much time thinking about what I could be doing that I'm not actually doing it. It turns out that 5 am is still my best writing time even when I have all day to write but the notion of having all day to write has me hitting snooze and wasting precious productivity time.
I've been spoiled in that almost all of my jobs, in particular my full-time jobs, have fallen into my lap. It's all about who you know and I knew people. In the last 26 days though, things haven't really been falling into my lap. My luck may have run out. That's a bummer and when the thought crosses my mind approximately 175 times per day, it continues to be a bummer. Stop saying bummer things to yourself, you may say, and I will reply that I'm trying. I really am.
The truth is that this is not the enormous disaster my brain keeps trying to convince me that it is. I really do have time to write and if one considers unemployment, technically I'm getting paid to do it.
I'm not not writing. I wrote a poem this week and a microstory. I'm writing this *right* now! And on the keyboard shelf directly below this laptop is two inch thick stack of manuscript papers that need editing (editing isn't writing, but it kinda is and I lost my job so cut me some slack, wouldja?). I've written a few articles in the last 26 days and I have a few more to write. There is writing and pre-writing happening and, in fact, there's some post-writing that could happen shortly.
So what's my problem then?
Every time I see a pizza box, I think about how much fun it would be to work as a pizza box folder. Folding the scored lines, fastening flaps into slots and turning what is essentially an oddly shaped sheet of cardboard into a vessel that will be used to delight a future pizza-eater seems like the perfect task because when it's done, I would see a pile of pizza boxes stacked high and say look at this wonderful pile of boxes I created!
What that is, if I may analyze my own thought processes here, is a deep need for immediate gratification. I like to see my work pay off. I like to see a pile get bigger. I like to see my progress. In the last hour, I have created 72 pizza boxes. That's an accomplishment to be proud of right this minute.

Today I looked for work and thought about writing. This is not progress. I mean, maybe it is and if you told me that's what you did I would tell you, quite seriously and honestly, that I was proud of you because this is work towards a goal. But there's no growing pile of writing and certainly not one of cash, so I'm not feeling in a position to pat myself on the back over here, you know?
I need to start talking to myself like I'm not me. Maybe I need a sticker chart.
Clearly I need something because I don't know if I can go a 27th day like this.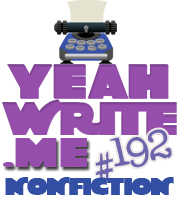 Featured image credit: www.dreamstime.com