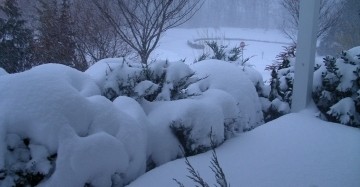 It's only late fall and I'm already sick of winter.
We've had one snowfall so far, and arguably it was a dusting at best. It was still far more snow than I'm comfortable with. It's possible that the anticipation of snow could be a big part of my Winter Grouchiness. Please don't confuse this with my regular, all-season grouchiness. That's an entirely different matter.
Winter makes me angry, even when nothing is happening. Today I was in my basement and I saw the snow shovel up against the wall. I could feel the bile rise up inside of me. I am a master at resenting inanimate objects. The fact that I knew I was going to need that shovel at some point this winter was enough to make me furious even though it was nearly sixty degrees outside.
You see, the only thing worse than a surprise is knowing a surprise is coming and not knowing the details of the surprise. (Don't you dare tell me that's the point of a surprise because I will hurt you.) For example, when someone skips up to me with a grin and an I-have-a-surprise-for-you!, I immediately feel like I'm going to vomit. If you want to surprise me, please don't tell me in advance because I will worry, even if you tell me not to worry because it's so awesome. If you do that, I will worry more.
Snow is like the Earth's awesome surprise. Every December, sometimes November, sometimes October, the air turns frigid and my stomach just turns. I can guarantee at least one time in the coming months I will be looking forward to plans and the stupid weather is going to ruin them.
As someone born and raised in New Jersey, this is part of the territory. This happens every year and every year I find my patience running thinner. Some people around these parts like to say things like, "Well, if you don't like the snow, why don't you just move?" as if picking up and moving to a better climate is the easiest thing in the world. Believe you me, I would be on the first train out of here if it were that easy.
Snow showers appear twice in the upcoming 10-day forecast.  I'm going to go kick my shovel now.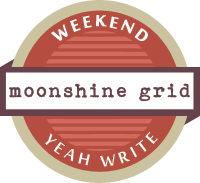 I'm adding my post to the moonshine grid at yeah write. Go check it out. It's more fun than snow.
Featured image comment: Don't give me that winter wonderland crap.